Are you looking for Portuguese residency? Buy Property & obtain the Golden Visa – sorted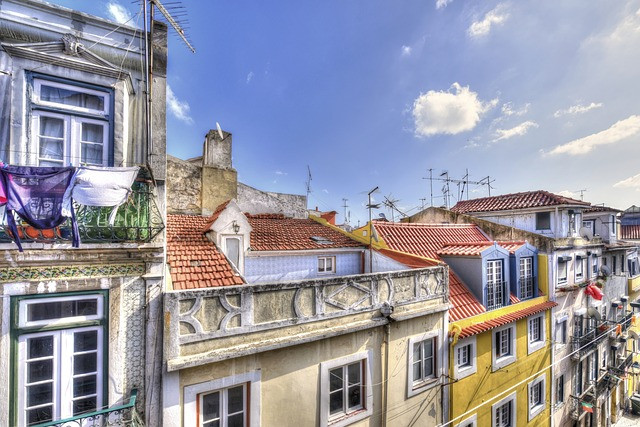 The Golden Visa program is an incentive which was introduced by the Portuguese government in October 2012 aiming to attract foreign investment. Since its inception it has proven to be the most popular fast track scheme in Europe for non-EU citizens to gain a European residency.
In a nutshell – purchase a property in Portugal for €500,000, keep the investment for five years, ensure that you stay in the country for seven days in year one, 14 days during years two and three as well as 14 days during years four and five, adhere to the regulations and you will be able to obtain a Portuguese residency.
It is one of the most attractive residency programs for worldwide investors. Without the need to reside in Portugal, investors are attracted to the ease and flexibility with which they can obtain a residency permit which then gives them access to all the benefits it provides. The process is straightforward, fast and has no direct tax implications or obligations for income generated outside of Portugal. Since the launch of the Golden Visa program in 2012, more than 4,200 Portuguese Golden Visas have been issued, representing more than a €2.5 billion investment in the country.
In 2019 the first group of golden visa holders who completed their five years of residence arrived. These investors obtained not only their permanent residence permits but also citizenship – after physically residing for just 35 days in the country. A great deal of uncertainty has always surrounded the question of whether participants in Portugal's golden visa program would in the end, after holding the temporary golden visa for five years, qualify for permanent residence status and citizenship. Up until July 2018 the rules stipulated that to obtain permanent residence, an individual must have been legally resident in the country for five consecutive years. Until then only those who had held permanent residency for at least a year could apply for citizenship, which meant an investor would have to wait until year six to apply. This rule, however, changed in July 2018 as Portuguese lawmakers amended the country's nationality law to permit anyone who had been legally resident for five years to apply for naturalisation.
Once the initial five years of holding a golden visa are complete, applicants will also have the option to free themselves of physical residence requirements altogether as there is also a new category of permanent residency recently created that allows for an applicant to obtain permanent residency without then having to abide by any minimum stay requirements in Portugal. This is given to the applicant for five years (renewable every five years) and does not impose any minimum stay requirements.
The benefits
Residence card for five years, renewed after the first and third year.
Permanent free entry and circulation in Portugal and the other 25 Schengen countries.
Freedom to live and/or work in Portugal while keeping another residence (if wanted) in another country.
Option to become a non habitual resident (NHR) of Portugal for tax purposes, thereby paying little or no tax for at least 10 years – for more information about the NHR check out our website page which covers everything about this scheme:
Family reunification of all people who permanently cohabit with the investor, without the need to make further investment.
Only having to stay in Portugal for a minimum of seven days in the first year and 14 days in each of the subsequent two year periods.
Being able to apply for Portuguese nationality after five years of holding the Golden Visa.
Real estate requirements
Acquisition of a real estate asset with construction dating back more than 30 years, or located in an urban regeneration area, for refurbishing, for a total value equal to or above €350,000.
Acquisition of a real estate asset equal to or above €500,000 – free of charges and encumbrances. The investor can purchase multiple properties as long as the minimum amount is invested.
The investment must be kept for at least five years and be kept free of charges, but only in respect of the minimum required amount. The investment may be made privately, whether singly or jointly, or through a company. In the case of a company, this must be a single-member private company, either based in Portugal or in another EU country, in which case it must have a branch in Portugal.
Documents needed
Documents to be obtained in your country of origin:
Valid passport and, if applicable, a valid Schengen visa, for each applicant.
Criminal record certificate (sometimes called Police clearance letter) for each applicant who is over 16 years old, issued by the country in which the applicant has most recently resided during at least 1 year, certified by the Portuguese consulate.
Proof of residence, such as a copy of the driving licence, of a recent utility bill or of a recent bank statement for the main applicant.
Proof of professional occupation of the main applicant, such as a letter issued by the employer.
Documentary evidence of the eligibility of family member applicants, e.g. a marriage certificate for the spouse, birth certificates for the children (plus marital status certificate and proof of enrollment as full-time students if over 18 years old) and birth certificates for the applicants having dependent parents (plus certificates of no income for the latter if under 65), also legalised by the Portuguese consulate.
Certified translations of foreign-language documents into Portuguese by a Portuguese consulate-accredited translator or by a Portuguese lawyer.
Documents to be obtained in Portugal (your lawyer will be able to assist with this):
Applicant's permission for the authorities to access his/her Portuguese criminal record.
A Portuguese tax identification number.
Certificate of no debts from the Portuguese tax and national insurance offices.
Signed statement by the applicant that he/she will fulfill the investment requirements.
Evidence that the minimum investment has been made.
The procedure
First, visit us here in Portugal. From the portfolio of options we show you choose your investment, reserve the property, sign Power of Attorney with your lawyer, obtain your fiscal number and open a bank account.
Back home – gather mandatory documentation for the Immigration office and send copies of these documents to your lawyer.
Your lawyer files documentation with the Immigration office. From January 2018, Golden Visa applications must be initially filed online, together with copies of all required documents, including those pertaining to the investment (it is not possible to deal with the initial application during a single short trip to Portugal, it is simply not feasible to view properties, choose and purchase one, and have the required purchase and registration paperwork ready for submission in time). The initial Government application fee is also payable online at the time of the online application.
Schedule appointment for biometrics.
Second visit to Portugal – ALL applicants must be present.
Immigration office handle original documentation and biometrics.
Golden Visa approval.
Process Analysis (biometrics)
Investor: €527.60
Family member: €82.30
Issue of Golden Visa card
€5,274.40 per person
Renewal, years 1 and 3
€2,637.20 per person
Costs at the time of purchase
| | |
| --- | --- |
| Notary | €1,200 |
| Public registry | €350 |
| Property transfer tax (IMT) | 5% – 6.5% depending on purchase |
| Stamp duty | 0.8% |
| Municipal tax (IMI) | 0.3% – 0.45% *Paid yearly |
| Income tax on rental | 28% |