Be confident and paint

Red and yellow and pink and green, orange and purple and blue
If you want to get the best price possible for your property then should paint your property before putting it on the market? Ideally yes, giving your home a fresh lick of paint will do wonders for those all important first impressions that buyers have when they see your property. We know your villa, townhouse or apartment is your pride and joy – you have looked after it over the years, spent many happy days within its walls and created a home that you are proud of – so giving it one last lick of paint to show it off at its finest is one of the best things to do to ensure you achieve what you want from the sale.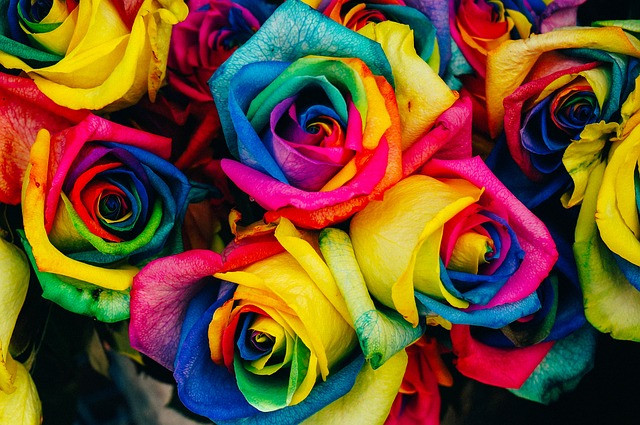 It may seem like the most appropriate colour to paint your property is white when it comes to selling. It's a blank slate, right? Well, while white is a good place to start, you really want to warm up the interior of the property and help potential buyers feel like they can see themselves living there.
White kitchens always seem shiny and new in pictures, but in reality (and I know, we have one) they're a headache (and arm-ache!) to keep clean. Reports from across the pond in the states say that using grey-blues on the walls of kitchens made homes sell faster. They go on to say that you shouldn't just use it on the walls – homes with bold coloured cabinets – especially navy and red – sold faster and for more money than those without – what I wouldn't give for a bold colour cabinet after the chef of the house has finished creating his masterpiece in the kitchen to hide the variety of splashes, splatters and sloshes!
Don't think that blue is just for the kitchen, either. It seems that properties with light blue or silvery grey bathrooms seem to attract more positive comments – could the nautical-themed bathroom be making a comeback?
For your living room, get out your light beiges and grey-browns. It will help the room feel more cozy and welcoming. If you can, accent the beige with a white fireplace and skirting that gives a really clean, comfortable feel that buyers love.
If you have a more formal dining room then silver or grey seem to be the colour of choice as this gives the room a more stately feel and instantly updates the space. As with the living room, white skirtings and furnishings will make for a clean contrast to the colour of the room.
Make sure you don't neglect the exterior of your home, either! We all know that white painted villas are the traditional way to go here in Portugal, but recently other colours have been making their mark. Options such as "greige" – a combination of grey and beige – are becoming trendy and make your property stand out from the crowd.
Although it may seem like a lot of effort to paint your house on top of everything else you need to do to get your home ready to sell, it's worth it.
Make sure you choose the right paint, equipment and take note of the temperature you are painting in. If it's too cold outside, for example, the paint will take longer to dry and could end up dripping. This will result in more work for you. If you have the budget for it, you may want to consider hiring a company to come to paint for you. This might suck up some of your added income, though, so be sure to weigh the pros and cons.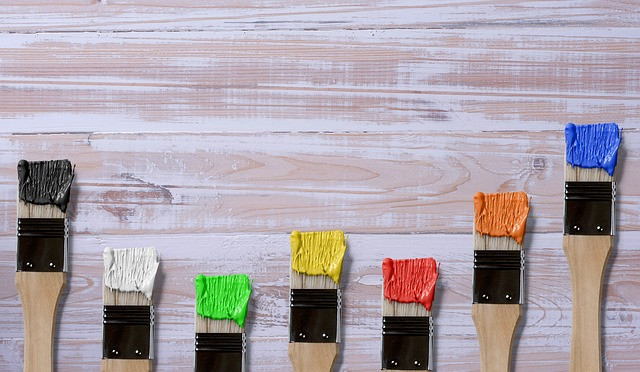 Going back to the states, there are also some colours that, they say, you need to avoid.
Kitchens: Avoid yellow! Kitchens painted yellow sold for less.
Bathrooms: It's hard to believe, but bathrooms painted white sold for less.
Bedrooms: Many buyers need a blank canvas to imagine themselves living in a house. Bedrooms are no exception! Bedrooms painted pink sold for less.
Dining Rooms: It's time to paint over that red dining room. Red dining rooms sold for less.
Living Rooms: Living rooms are the one place you want to avoid blues. Homes with blue living rooms sold for less.
So there you have it, if you want to get a better price then get down to the shops and pick up a pot, or two.