Hi, Olá, Hallo, Hei, Bonjour, Ciao, Привет, Hej!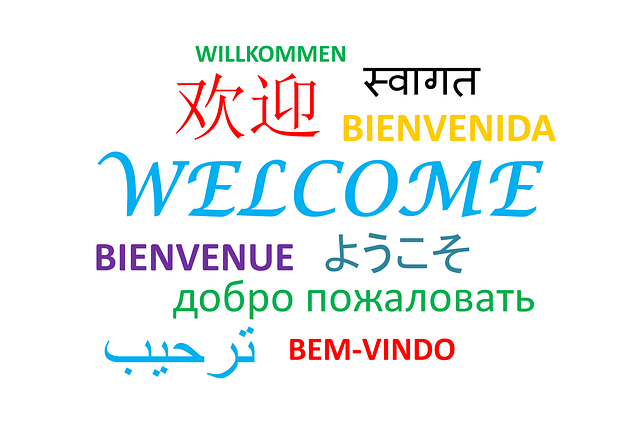 Welcome to Portugal Property Hub – we've done it, we are now up and running and can't wait to help you find your dream home in this amazing country we call home.
Hub – the effective centre of an activity, region, or network
Portugal Property Hub is a contemporary, dynamic & vibrant real estate agency and we would love for you to read on to find out why we could be the real estate agent to find you your dream home in the sun.
We specialise in the selling of residential properties within prime locations of Portugal and pride ourselves on providing a personal and bespoke service to each and every client from start to finish. Due to the fact that we are a close knit team we are able to give our clients and vendors the time and dedication they deserve.
From years of living in Portugal and with a collective 50 years of working within its real estate sector, we have a real passion for the country, its people, its regions and its properties. 
We have all worked for some of the biggest real estate companies in the country and throughout those years we have acquired a wealth of knowledge. We have learned about Portugal and its property market so you don't have to, we know what works for clients as well as finding out what doesn't and we also found out what works best for us, how we can get the best out of ourselves to give you the best service possible. 
We are here for you – you have questions about buying or selling then we are here to answer them, you need advice on the best place to buy then we will share our experience and ideas with you – we don't treat you like the next rung on the yearly sales ladder, we get to know you and your requirements first. We know we will find the best property for you and we will do so advising you and being with you every step of the way. We are here to make your property purchase, or sale, the stress free, exciting adventure it should be.
Based in Vilamoura in the Central Algarve we focus on the premier property markets of Quinta do Lago, Vale do Lobo, Vilamoura and the surrounding areas as well as in the Western Algarve and also the capital – Lisbon. 
With a vision to build one of the most comprehensive databases of available properties for sale we take great pride in the company we are creating. 
Selling through the Hub
When you decide to sell, you need an agent you can trust. We pride ourselves in delivering a reliable and personal service, tailored to achieving the highest possible price for your property within the timescale best suited to you.
We appreciate the care you have bestowed upon your home, we maintain the same level of attention. We can also offer advice on the presentation of your property to showcase it in the best possible light. We have in-house photographers and videographers with top of the range cameras and drones to capture your property from every possible angle.
From the moment you contact us, you will be dealing with an experienced professional who will act as your point of contact throughout. Our aim is to ensure your selling experience is as stress free and enjoyable as possible.
Within the last few years things have changed in terms of how clients source property. Today, 85% of all property searches start online. We have invested in a state of the art, yet simple and user friendly website to give maximum exposure of your property.
We advertise on international, award winning property portals and are building a great social media community through our LinkedIn, FaceBook and Instagram pages where we promote properties daily and are able to interact with potential buyers in real time to capture interest in your property quickly and professionally. 
Buying with the Hub
Buying property is a substantial financial commitment. For many it will be the single largest financial transaction that they will ever undertake. Get it right and it can be a very profitable, enjoyable and exciting experience – our sole purpose is to ensure that this is the case.
There are many companies to choose from when looking for a property and as the market in Portugal is generally a "non-exclusive" one you can potentially see the same property advertised with many different agents – and sometimes for a varying range of prices – so why choose us?
Estate agents typically receive a bad press and, in some cases, justifiably so. At Portugal Property Hub we aim, and are proud, to be different. We are committed to providing honest, straight forward advice and to deliver an exceptional standard of service that we can be proud of each and every time. 
If you don't have the extra hours in the day to scroll through property after property, portal after portal, website after website you need to engage a local property expert to source properties on your behalf. 
We are local, we love property and we are experts in our field. Let us do the hard work for you. 
Once we know what you are looking for we will do the leg work of finding the right options so you can focus on researching all the other fantastic things about buying a property in Portugal – which beach you'll try out first, which golf course looks the best for your game or where the tastiest Dourada is served.
We have spent, collectively, over 50 years learning about property in Portugal so you don't have to. When you work with Portugal Property Hub we work with you to secure your desired property at the best price possible. We are here to answer all of your questions, fill in the gaps and only offer a level service to you that we would be happy, and expect, to receive ourselves. 
Trust – a firm belief in the reliability, truth or ability of someone or something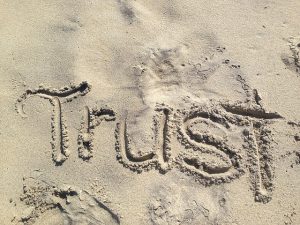 Every team member at Portugal Property Hub has worked through the highs and lows of real estate.
We have all worked through recessions and booms and during this time we have seen and overcome most problems and grown in confidence and knowledge.
We have built up an excellent relationship with leading property professionals, including other real estate agents, lawyers, wealth management teams and real estate departments of private banks to ensure we can provide you with the best advise throughout the whole process.
With so many agents to choose from we believe you should choose an agent you can trust, one who will be there for you whenever you need them and one who has the experience to advise you throughout the whole process. That agent is us – Portugal Property Hub. 
Welcome to Portugal, welcome home.