Keep Calm and Let us Sell you property, We won't let you down

We appreciate the care you have bestowed upon your home, when you instruct us as your selling agent, we will maintain the same exceptional level of attention. We can also offer advice on the presentation of your property to showcase it in the best possible light.
From the moment you contact us, you will be dealing with an experienced professional who will act as your single point of contact throughout the selling process. Our aim is to ensure your selling experience is as stress free and enjoyable as possible.
Within the last few years things have changed in terms of how clients source property to buy. Today, 85% of all property searches start online. We have invested heavily in a state of the art – yet simple and user friendly – website to ensure maximum exposure of your property. We also know that 30% of traffic to our website is outside of the traditional 9-5 high street opening hours and so we are available outside of these hours and over the weekend to ensure that we capture every single ounce of interest in your property promptly and professionally. To ensure we find the right buyer for your property we also create a bespoke marketing package for each individual client.
We understand the importance of giving your property maximum exposure in the marketplace. Once we have uploaded your property onto our website it will also appear on the international, award winning property portals we have chosen to partner with, including RightMove, Zoopla and Green Acres, amongst others.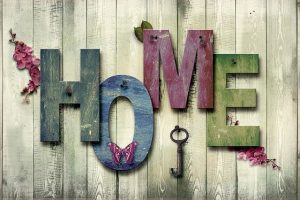 Reaching out
We also are building a great social media community through our LinkedIn, FaceBook and Instagram pages where we promote properties daily and are able to interact with potential buyers in real time to capture interest in your property quickly and professionally.
We are a young, dedicated team who work continuously to keep up to date with the ever evolving world of online and social media marketing. We understand the importance of being seen across multiple platforms and we market properties on them through targeted campaigns.
This means that your property will always reach a targeted group of keen, interested potential buyers.
Using our database of prospective buyers, we match your property to interested parties and send them the details. We don't want to waste your time by showing your property to every Tom, Dick and Harry who enquire with us, we take time to highlight your property's best features and then match these to the best potential buyers to ensure only genuine, interested clients get to view your pride and joy.
We have newsletters going out throughout the year to keep buyers up to date with new properties, our website is updated daily and we also like to invite clients to our Open House events – if you would like your property to feature in one of these please let us know.
We pride ourselves on the personal service we offer, as soon as we know we have a new, fabulous property coming online we ensure the whole team know about it so that they can contact any matching clients directly, before it even gets uploaded for the world to see – it's brilliant for us to be able to sell a property even before it hits our website.
Communication is key for us – sometimes we feel we are propping up phone companies single handedly with the amount of calling and talking we do every day! But we know how important it is for everyone – our team, the buyer and the vendor – to be kept up to date in a property search and sale. We always accompany clients to property viewings and will always give you feedback afterwards. Once we have found the buyer we will negotiate the best possible price for you and promise clear and regular communication throughout the sale.
Once an offer has been accepted on your property you will continue to receive regular updates on the progression of the sale – you can't get rid of us that easily!
Selling costs
Capital Gains Tax
There is a Capital Gains tax in Portugal. For NON RESIDENTS (or where the property is not your primary residence) there is currently a capital gains tax of 28%, for companies (non-residents) it is 25%. If the money from the sale is re-invested into another property then only 50% of the net taxable income will be subject to capital gains.
To calculate the taxable gain, take the SELLING PRICE and MINUS the ACQUISITION COSTS as well as any costs incurred during the transfer of ownership, any property improvement costs that have incurred within five years of the sale as well as real estate agent fees.
There are a few exemptions:
If you are a tax resident of Portugal (Domiciled in Portugal) and you are selling your primary residence here and buy another residence in Portugal. Importantly this rule applies for sales that are within three years after, or two years before.
If the property in question was first occupied before January 1989 in your name.
If you decide to reinvest the monies made from the sale of your Portugal primary residence into another primary residence in the EU, you are then able to roll over the costs.
Legal Fees
We recommend to engage the services of a Portuguese lawyer to represent you in the sale of your property. They will be responsible for updating property paperwork, checking contracts and confirming any responsibility for capital gains liability. For this the average charge is 1% of the sale price of the property.
Our commission
As the seller of the property you are the one to pay us our commission. The percentage of this is agreed when we sign the mediation contract – the industry standard here in Portugal is anything between 5% – 10% commission. In the mediation contract it will also state when this commission is due to be paid – 100% once the promissory contract has been signed, 50% at promissory and 50% on deed or 100% on deed. 
Documents needed
When you decide to put your property up for sale, it is very important to make sure that you have all the documentation in order. For a privately owned property you will need the following documentation: 
Certidão de Teor (Registered in the conservatória) 
Licença de utilização (Habitation License)
Certificado energético (Energy certificate)
Copy of owners identification
Copy of owners Numero de Contribuinte (fiscal number)
Ideally we would love you to provide us with the floor plans of the property as well, this is not a legal requirement, however it does assist when we are speaking to prospective buyers prior to their visit to give them as much information as we can about your property.
Some of these property documents do have EXPIRY DATES so make sure that these are all up to date. Please also make sure that any alterations, extensions and other changes to the property have been correctly registered. Make sure that your pool, garage, borehole and septic tank are all registered and have the respective documentation.
It is very important to have this in order at the start so as not to jeopardise a sale at a later stage. If there are items which are missing or not correct, we recommend for you consult your lawyer and/or architect to apply for/correct the documentation. 
We will also need these documents to be able to draw up the mediation agreement which enables us to market your property. This is required by Portuguese law – without a signed mediation contract and copy of all documents belonging to the property we will not be able to market your property. The mediation contract will have all our details, your details and the commission agreed on for the sale of your property. We have this in both Portuguese and English and you receive a signed copy for your records.
Let's get it sold
We will use all of our experience, contacts and marketing expertise to find the right buyer and price for your property, however every property can always be made more attractive to buyers. Preparing your property for viewings is important. It will not only ensure that your property is sold faster but can potentially add thousands of euros to the final sale price. We ask that you consider the following tips for selling and together we can make the sale of your property a fast, smooth and enjoyable process.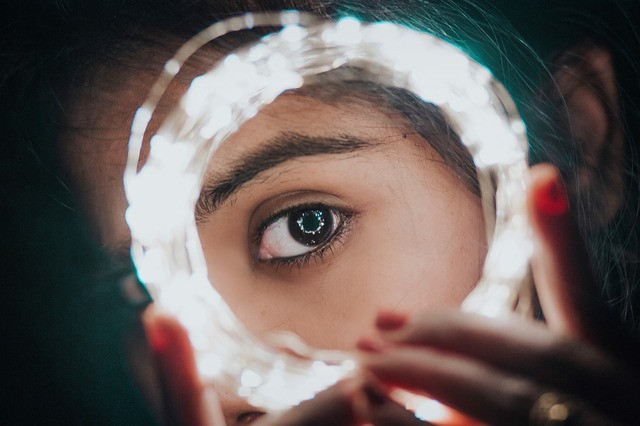 First impressions count
Presentation of your property both inside and out can make all the difference when it comes to selling. A potential buyer could be put off even before they set foot inside your front door if they are given a bad first impression. You want them to come through the gates or walk up the path already feeling impressed and excited to see more.
Make sure the exterior of your property is up to scratch, move bins out of view, have a tidy up of the garden and clear away anything unsightly.
The inside of your house should be as clutter free as possible – remember we deal with many nationalities who are looking for clean/simple lines – check all light bulbs are working and fix any squeaky doors.
We will make sure to highlight all the less obvious elements that make your property attractive, its fantastic location, rental potential, sun exposure or friendly neighbourhood. 
Define each room
Buyers need to be able to picture themselves living in the house so it's essential that each room is shown off to highlight its purpose.  If your dining room is full of work papers or exercise equipment for example, return it to its original purpose.  If it is possible, de-personalise the rooms if you can – for example take down posters in the children's bedrooms so the buyer can see the potential for the house and where they would put their own items.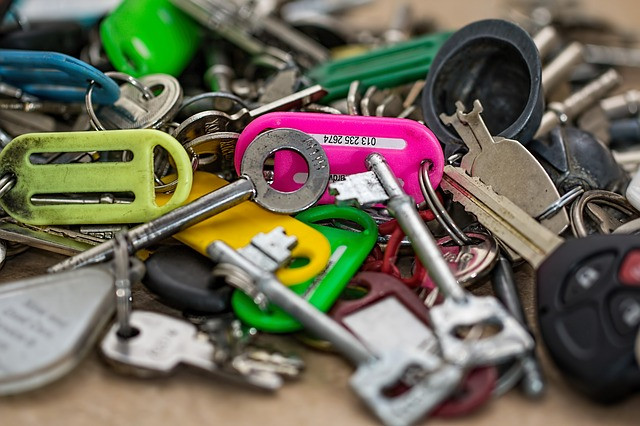 Access for viewings
It is important that we can let people view your property at a time that is convenient for them. A lot of potential buyers are only here for a few days and can be on tight time schedules. Ideally it is best for us to keep a set of keys for our accompanied viewings but we are also used to liaising with property managers or directly with vendors. If you need a certain amount of notice prior to viewings please let us know. If your property has rental clients please let us know the dates as early as possible so we can work around these to ensure the maximum number of viewings with minimum impact. 
Be patient
Don't worry if positive viewings don't lead to a sale – it doesn't mean there is anything wrong with your property or the way it is presented. We take great care only to invite qualified clients for viewings however experience tells us that there are lot of people who get cold feet about buying abroad when they return home. Be open to feedback and be prepared to listen to ideas to make your property more appealing.
Be open-minded
You don't have to accept the first offer that comes through the door, it is worth discussing whether we think more can be achieved. We can weigh up the pros and cons, are they cash buyers, what is their time frame for buying etc and whether a swift sale now may save you money in the long run. If your property is older buyers may choose to have a survey done which could impact on the price they are willing to pay. If you are aware of any issues with the property it is better to be upfront as there are certain laws protecting the buyers.